BE A TOURIST IN YOUR OWN CITY!
Sometimes you don't need to travel for a mini-vacation.
Instead, you can enjoy a unique experience right here, in your own city.
Our special package includes:
- Accommodation in a Double Room for one night
- Breakfast in Bed
- Dinner for two in the Vivere Restaurant, with two menu options:
Caesar Salad
Salmon with Vegetable Bouquetière
Honey Cake
----------------------------
Bruschetta Selection

Pork Tenderloin with Calvados Sauce & Grilled Vegetables

Ice Cream Selection
Sparkling / Still Mineral Water
Tea / Coffee
Our special offer is available until January 31st 2021.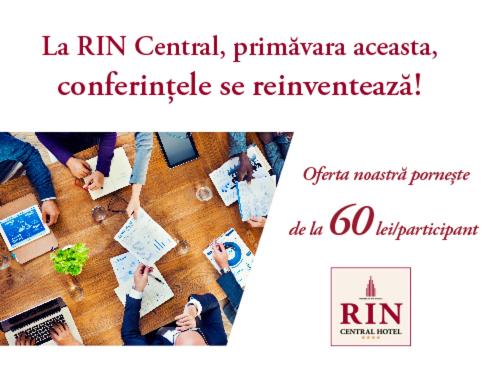 If you wish to hold a conference, our team has a special offer for you.
Our offer starts at 60 lei/person (VAT included) and puts at your disposal a recently renovated conference hall; technical equipment which includes video projector, projection screen, sound system, microphone, flipchart and markers; free parking; 10% discount at Vivere restaurant; special accommodation prices for participants.
Vivere restaurant offers its guests a large array of wines which your are invited to discover.
With each bottle of wine ordered we offer a special selection of complementary bruschette.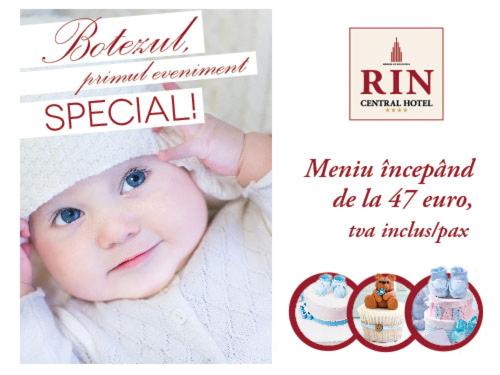 A child's christening is a key event that must be properly celebrated! The venue and symbolic moments must be harmoniously combined so that you will have an unforgettable time and the very best start for your little one. Celebrate the christening of your baby at RIN Central Hotel and the first important event in your child's life will be truly special!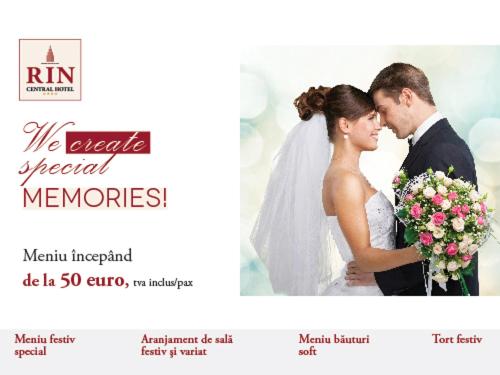 We create special MEMORIES!
Have you begun to plan your wedding, but haven't yet found the right place to celebrate this important event in your life? RIN Central Hotel is the perfect choice!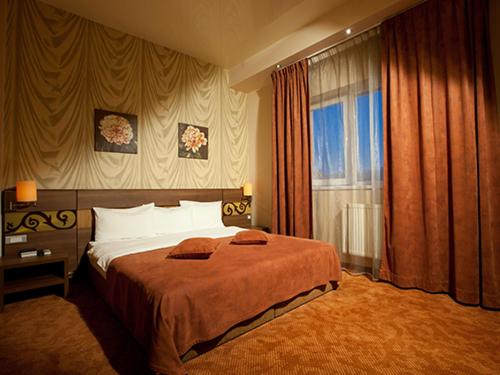 Promotional Rate

Book your room through our official website and save 10% off from Bed and Breakfast rate.